CCM AIR Aviation Services
Custom aviation solutions tailored to your individual needs.
CCM AIR provides Part 91 and Part 135 Aircraft Management Services for those who want to enjoy all the benefits of aircraft ownership or private jet ownership without the hassles of complex flight operations and regulatory compliance.
In addition to the products and services CCM AIR offers as an industry leader, when it's time to make major decisions about your asset, you can also rely on our breadth and depth of expertise in key aviation planning areas. CCM AIR goes beyond aircraft management and private jet charter to offer you a full array of aviation services to round out all your private aviation needs.
Comprehensive Aircraft Management
All the benefits of having your own in-house flight department, without the responsibility of overhead.
Rely on CCM AIR for complete freedom from the complexities of day-to-day flight operations and gain peace of mind from knowing your aircraft is being handled professionally and efficiently. Our turnkey aircraft management solutions cover all aspects of aircraft ownership.
Cost Savings: Attain unmatched cost savings in key operational areas.
Oversight and Compliance: Stay ahead of intricate regulatory requirements. CCM AIR handles all your domestic and international behind-the-scenes travel requirements to make every flight hassle-free.
Protection and Confidentiality: Keep your flight activities private. CCM AIR recognizes and respects your need for confidentiality and has several programs in place to ensure your travels remain private.
Flight Operations: Operate your aircraft with precision and efficiency. CCM AIR performs all flight operations and manages crew activities to maximize the operations of your aircraft.
Risk Management: Find ways to reduce your operational, security, or financial risks. CCM AIR will assess these risks and achieve greater safety and security goals for you and your aircraft.
Flight Crew: Coordinate, hire, train, and retain the best flight crew for all your missions. Selecting and allowing only the best in the industry to serve as your crew, CCM AIR will provide assistance to recruit, hire, and train highly-qualified crew members.
Finance Administration: Know where you stand financially with CCM AIR at all times. CCM Air's team will work closely with your designated operator to provide customized reporting and easy-to-comprehend invoices.
Aircraft Maintenance: Make sure your aircraft is always in top flying condition. CCM AIR's fleet maintenance team operates under the most stringent maintenance procedures in private aviation today.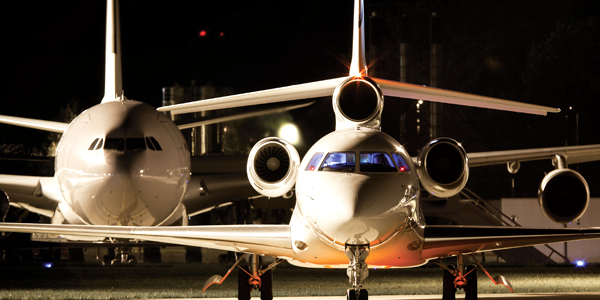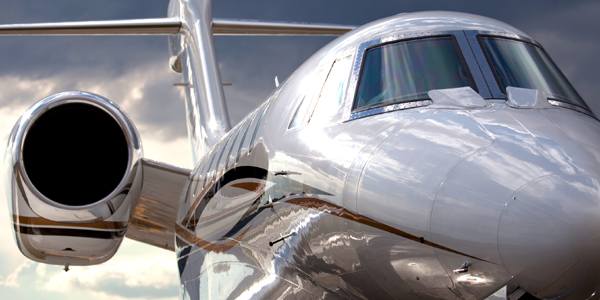 Private Jet Charter
Whether it's private aircraft charter flights or business flights, we can accommodate all on-demand aircraft charter requests.
CCM AIR works with an elite selection of  Part 135 operators that offer on-demand charter to a wide range of clients with specialized needs and to aircraft owners who wish to generate revenue to offset operating costs. Our U.S. based Charter Sales division actively seeks out new clients and provide charter to regular customers who rely on our experience and professional services.
Business charter is the preferred travel method of the modern day. Today, airports are more congested and security is becoming more tortuous. With business aircraft travel, you bypass the normal queues and use dedicated facilities designed with one thing in mind; saving time. As a result, you're able to spend more time doing the important things you need to achieve.
CCM AIR acts as a charter broker for its owned and/or managed aircraft and as needed aircraft from audited vendors. Core sectors for charter aircraft are: Aeromedical, Financial Services, Music & Entertainment, Sports, High Net Worth individuals, Government representatives and Royalty. If you'd like to have control of your itinerary and without the constraints of scheduled airline's rigid schedules, charter is your perfect solution.
We have made chartering a business aircraft simple and straightforward. There are a number of ways to book aircraft charter services these days, particularly online, but call us old fashioned, we have always preferred the human touch. Whether you choose to use an aircraft charter broker or come directly to us, you'll always speak to a person, not an algorithm. On board, with the latest in-flight entertainment, our passengers find themselves in understated yet elegant surroundings with a range of services to remain productive.
From business jets that can fly direct from New York to Tokyo, to helicopters that can carry passengers for a series of business meetings throughout the day, our diverse, modern and efficient fleet is unrivaled in the industry.
CCM AIR is the only complete Private Jets charter brokerage company you will ever need. All flights are operated by approved Part 135 carriers. Operators providing service for CCM AIR clients must meet standards set forth by the Federal Aviation Administration (FAA). CCM Air does not manage or operate aircrafts on behalf of our clients. We will assist our clients in finding the best operators for aircraft.
Private Charter Flight Security Services
It's not just a promise, but the core of who we are as a company.
CCM AIR is the expert in both private air travel and now personal security services too. We arrange for complete personal security service to any destination Worldwide in order to continue to provide our clients the best available comprehensive service anywhere.
Preferred Security Services Available:
Armed Security Officer (ASO)
Personal Security Body Guard – Armed &Unarmed
Cargo Transportation Security – Supply Security personnel that will travel with cargo from secure point A to secure point B