The CCM AIR Difference
Supporting you on the ground and protecting you in the air.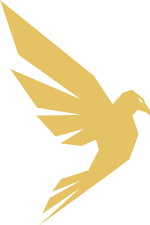 Private aviation customers must navigate a highly complex, technical and regulated world. Mistakes are costly and success takes more than data. It requires superior intelligence, experienced counsel, and solutions specific to your individual needs.
Understanding your needs and expectations is the first step we take when working to provide the right solution for your travel. Whether for corporate needs, individual, business, or leisure travel, our consultants listen to what is important to the fulfillment of your missions. They have the experience to make recommendations that ensure each customer is maximizing the full value of how they travel.
We're always in position and ready for each and every moment in your life. No matter the occasion or urgency, our customers enjoy the support and experience that brings seamless travel to each situation. Whether you need help planning that very special milestone, checking off a bucket list experience, or getting a loved one the medical attention they need, we're here to provide excellent logistics and planning support so you can stay focused on what's important.
We understand that owning an aircraft is a major investment that comes with considerable responsibilities. When you select CCM AIR to support the operation of your aircraft, you gain a full range of services focused on Safety, Service and Savings. Our focus on the management of your aviation asset allows you to simply enjoy the benefits of your investment – flexibility, convenience and reliability.
The CCM AIR Team
If you or your client is considering private aviation for business or personal use, there are several aviation opportunities to choose from. The team at CCM AIR will help guide you through the options, providing unbiased and expert advice every step of the way.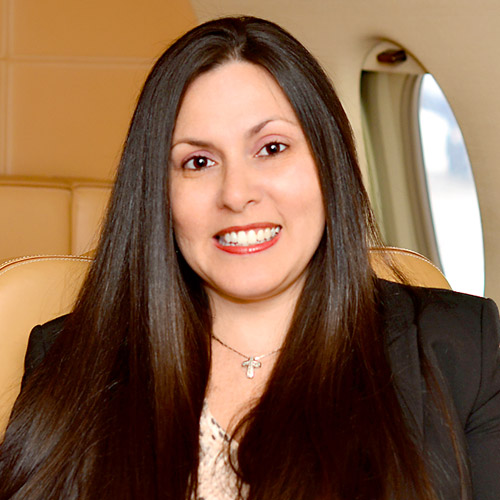 Connie C. Marrero
President & CEO
Connie began her aviation career in 2001 as Executive and Marketing Assistant for a large aircraft brokerage firm. She oversaw the research of a wide range of business jet makes and models in worldwide markets, including Citations, Hawkers, Falcons, and Gulfstreams and other heavy jets. After a successfully closing an extensive array of business jet transactions in 2005 and 2006, Connie joined Freestream Aircraft USA Ltd. as First Vice President in 2007.
Averaging twenty business jet sale and acquisition transactions annually, Connie's Spanish bilinguality has proven to be a valuable tool in facilitating South American transactions. Connie is an active member of Women United in Philanthropy (WUIP) serving the women and children of Bergen County. She continues to support Our Lady of Fatima Church as a CCD teacher. Connie and her husband Henry live in North Bergen, New Jersey with their five children. Connie and her family are avid supporters of the Special Olympics of New Jersey.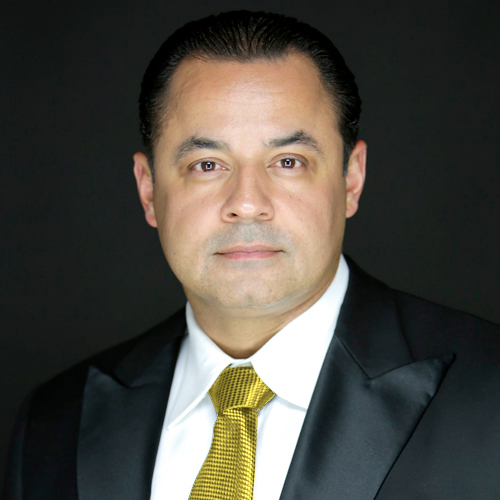 Henry Marrero
Vice President of Security & Transportation*
Retired Lieutenant of the North Bergen Police Department after over 23 years in law enforcement and a passionate advocate for his community. Henry Marrero continues his public service to the people of New Jersey.
In 1997, Hudson County Jail hired Henry as a Corrections Officer. He was later promoted to Lead Investigator in the Gang Unit where he worked for four and a half years. In 2001, Henry reached yet another milestone as he was called upon to join the Hudson County Sheriff's Office. When the opportunity arose to return to his hometown, he accepted the transfer to the North Bergen Police Department where he served as a Sergeant for the Juvenile Gang Unit, member of the FBI Hostage Negotiation Team, Arson Investigator, Megan's Law Investigator, and a member of the Emergency Response Team.

Working for his community motivates Henry forward as he eagerly awaits for another opportunity to advance his career and further give back to his community. For more than ten years, Henry has been dedicated to serving the people of his community and has been privileged to organize and participate in various charitable events for his hometown. Furthermore, as the parent of a son with special needs Henry is very dedicated to the Special Olympics, participating in the town of North Bergen and attending his son's games. Henry has achieved the degree of Master Mason.
In his spare time, Henry pursues his lifelong passion for acting and is a member of the SAG/AFTRA union. He has participated in various local North Bergen theatre projects to enhance his acting skills and has appeared in various film and TV series such as Blue Bloods.
Henry currently resides in North Bergen, New Jersey with his wife and five children, and was awarded the 2013 Hoboken Chapter NAACP Officer of the Year Award.
*Armed Security Officer (ASO) Certified